Jordan Trail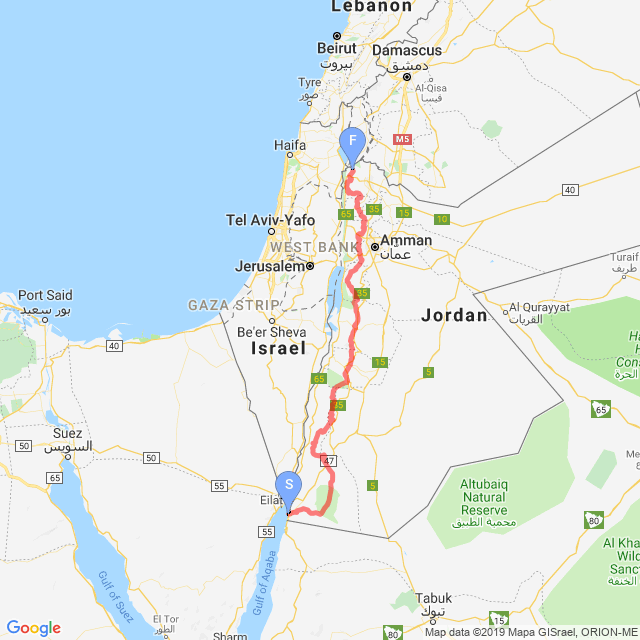 Hiked:
Mar 1, 2019—Apr 13, 2019
Walk Trail!
The magnificent Jordan Trail meanders nearly 700 kilometers (425 miles) from the southern port of Aqaba on the shores of the Red Sea to the northern outpost of Umm Qais near the Syrian border. The trail runs through some of the most scenic areas of the world including the ancient capital city of Petra and the windblown sands of Wadi Rum. The trail runs through a multitude of ecosystems from the searing deserts by the Dead Sea located more than 400 meters (1400 feet) below sea level to forests thick with trees and flowers.
It is believed that Moses, Jesus, Moses and Muhammad have walked along sections of what is now the Jordan Trail, and many of the locations are featured in the Bible such as Mount Nebo, where Moses saw the Promised Land. On a very clear day, one can see all the way to Jerusalem.
The trail is relatively new—developed and promoted since 2015 and is Jordan's first national hiking trail. The trail will inspire, surprise and delight you!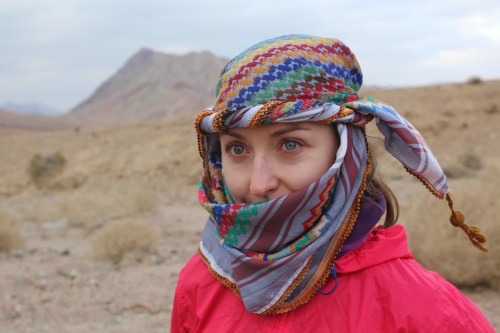 My long-term hiking companion, Karolina, once again joins us once again for this hike. You might remember her from the GR 20, the John Muir Trail and the Kungsleden Trail (among others). This time I roped her into a trek through the Middle East, a locale where she embraced the people and culture. She's still from Poland and—at the time of this hike—was still living in the Netherlands.

Stage Name
Length
(miles)
Position
(miles)
1.
Red Sea
28.3
0.0 → 28.3
2.
Wadi Rum
30.3
28.3 → 58.5
3.
Slot Canyons
28.1
58.5 → 86.7
4.
Colored Canyons
26.2
86.7 → 112.9
5.
Petra
38.7
112.9 → 151.6
6.
Dana
23.1
151.6 → 174.7
7.
At-Tafila
35.7
174.7 → 210.4
8.
Karak
31.0
210.4 → 241.4
9.
Three Wadis
32.4
241.4 → 273.8
10.
Dead Sea / Madaba
25.4
273.8 → 299.2
11.
As-Salt
36.8
299.2 → 336.0
12.
King Talal Dam
28.2
336.0 → 364.2
13.
Ajloun / Jerash
35.6
364.2 → 399.8
14.
Umm Qais
32.8
399.8 → 432.6