Terms of Service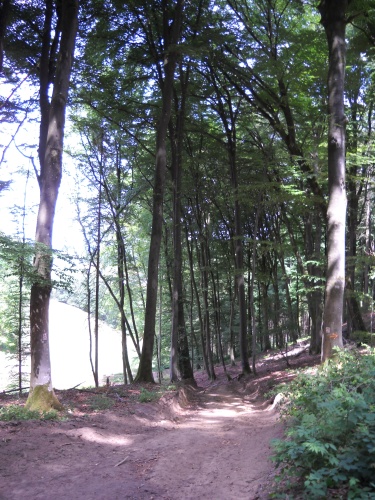 You want to read a long, legal document? Yeah, neither do I. So here's the deal: Be good, don't try to hack into other people's accounts, don't submit data that would be offensive to others and all that other common sense kind of stuff. If we believe you are a problem, we'll move to block your access to this website.
If you follow a link to another website, that does not imply any sort of sponsorship of the site by Walking4Fun.com. It's merely a link, and we can't even promise it will still be active by the time you use it.
We take no responsibility if you do something stupid and get yourself killed or injured. You know your own medical history and limitations far better than we do so your health is your responsibility. If you have concerns that an activity on this site may not be appropriate for you, talk to your doctor. That's what they are there for. This site is run by computer geeks, not fitness professionals. And the head geek happens to like to walk. A lot.
You also agree not to reproduce, duplicate, copy, sell, trade, resell or exploit any content on Walking4Fun.com for commercial purposes. Linking to our site is fine (and free!), but do not imply that we endorse your website. Because we don't. We don't even know about your website.
We reserve the right to delete accounts that are inactive for extended periods of time.
While we will attempt to protect your data from loss or corruption, we can make no guarantees on this matter, and Walking4Fun.com will not provide any compensation if such data losses occur.
Walking4Fun.com reserves the right to modify or discontinue the service, temporarily or permanently, and at any time, even with no notice.
You may terminate your account at any time. In most cases, all information associated with your account will also be deleted. However, if you do cause problems, we may still delete your account, but we'll keep a record of your IP addresses, usage activity, and other details relevant for our records. We don't forget troublemakers!
This is all common sense kind of stuff, right? In a nutshell, though, we'll respect your information as if it were our own, and we expect you to treat this website like it were your own.
Have fun, be nice and there won't be any problems. =)