Mount Kilimanjaro GPS Tracks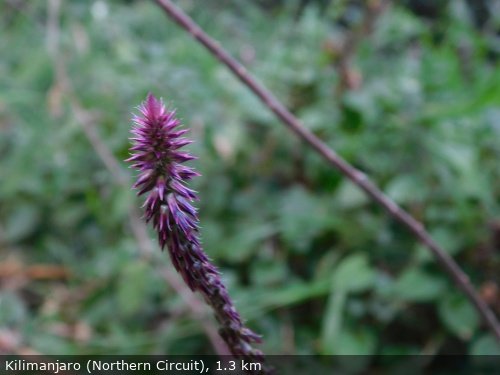 Use these tracks at your own risk!
I'm making these GPS tracks available for free, but there are a few caveats that you should be aware of:
I hiked the trail in February-March of 2023, and—over time—these tracks are likely to become more and more out of date. I have no plans to maintain or update the tracks.
The tracks follow the route that I (Green Tortuga) hiked. I did the Northern Circuit starting at the Lemosho Gate and finishing at the Mweka Gate. Your route will likely be a bit different, even if you follow the same general route that I followed.
As a general rule of thumb, my GPS typically reported an accuracy of 5-10 feet, so most of the time, the GPS tracks will be accurate to within that range.
Thinking about climbing Mount Kilimanjaro?
I used Popote Africa to climb Kilimanjaro. This is not a paid endorsement. I paid full price for the trip and am not receiving any sort of compensation for this shout-out. They were very professional, friendly and a wonderful organization to do business with, and if you're looking for recommendations, I wouldn't hesitate to use them again. I'd suggest the longest route you can do, however, since success rates go up the slower you ascend the mountain. I did the 9-day Northern Circuit.
Have your own GPS tracks to share?
If you do hike the trail—in whole or in part—and wish to make your own GPS tracks available to others, you can contact me about adding them here. There are plenty of other route options up and down the mountain!
The Friends & Family Virtual Walk
If you have friends or family who would like to virtually walk the trail with you, send them to this website. It's free to sign up and use Walking 4 Fun, although admittedly, the Kilimanjaro route is only available to premium members. There are lots of other routes they can virtually walk for completely free. This virtual route, of course, follows my GPS track, so if you take different alternate routes, they'll see slightly different stuff in those sections.